Working with the client and the general contractor, we created a modern Walnut kitchen with maximum wow factor.  
The kitchen was built with 1" thick solid Walnut doors with integrated finger pulls. Many special touches like a mixer lift, corner pull-out, and under-sink drawer were added to maximize storage and make the cabinets user-friendly.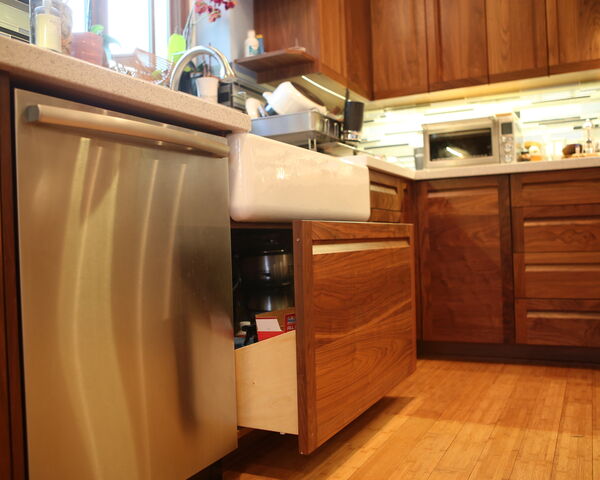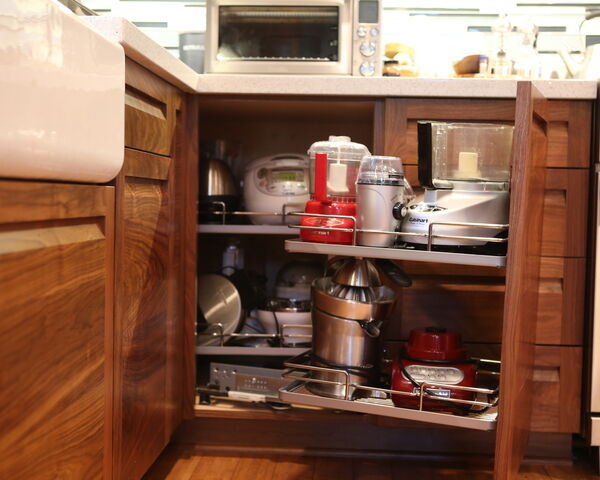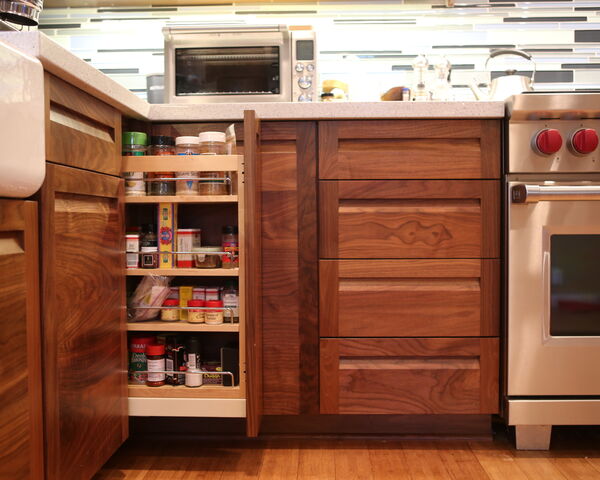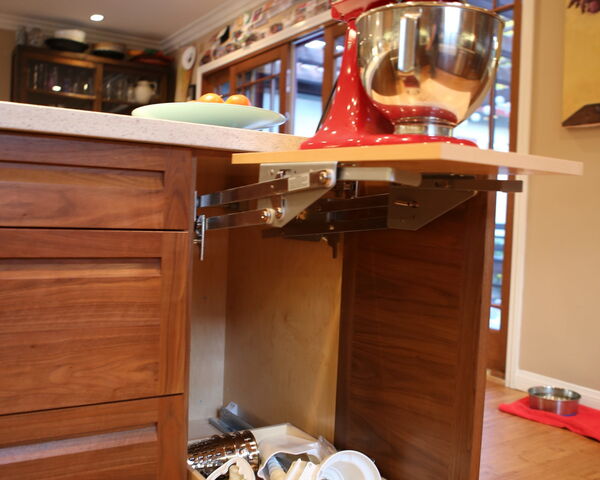 ALL PHOTOS
ARE YOU READY TO BUILD YOUR DREAM KITCHEN?