We were approached by Hosoi Garden Mortuary to be part of their campus expansion. Working with a design provided by architect Mikel Abreu, we built them an urn display case crafted from Walnut with White Oak accents for their new showroom.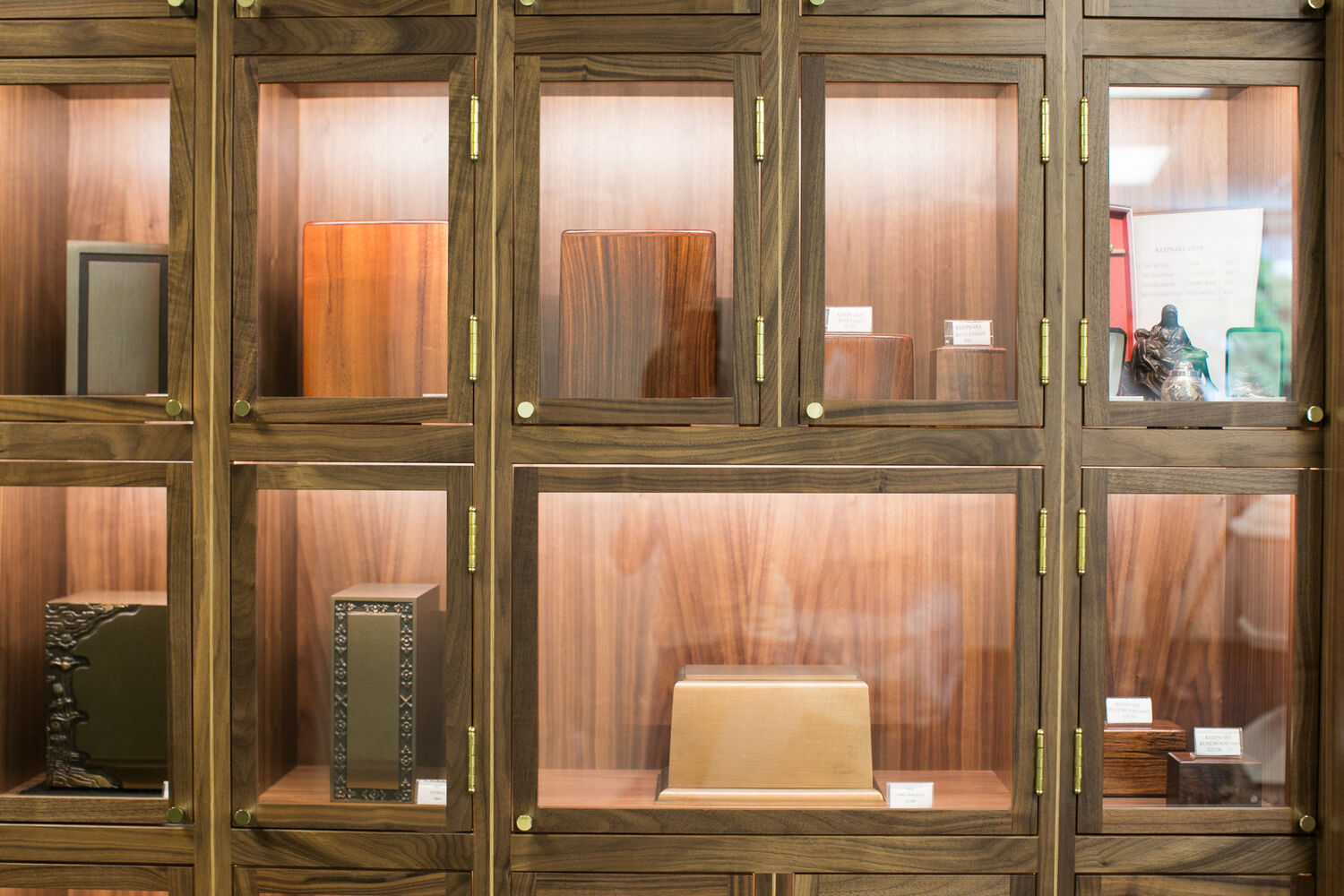 The project was challenging due to the size, complexity, and 31 separate illuminated compartments behind glass doors.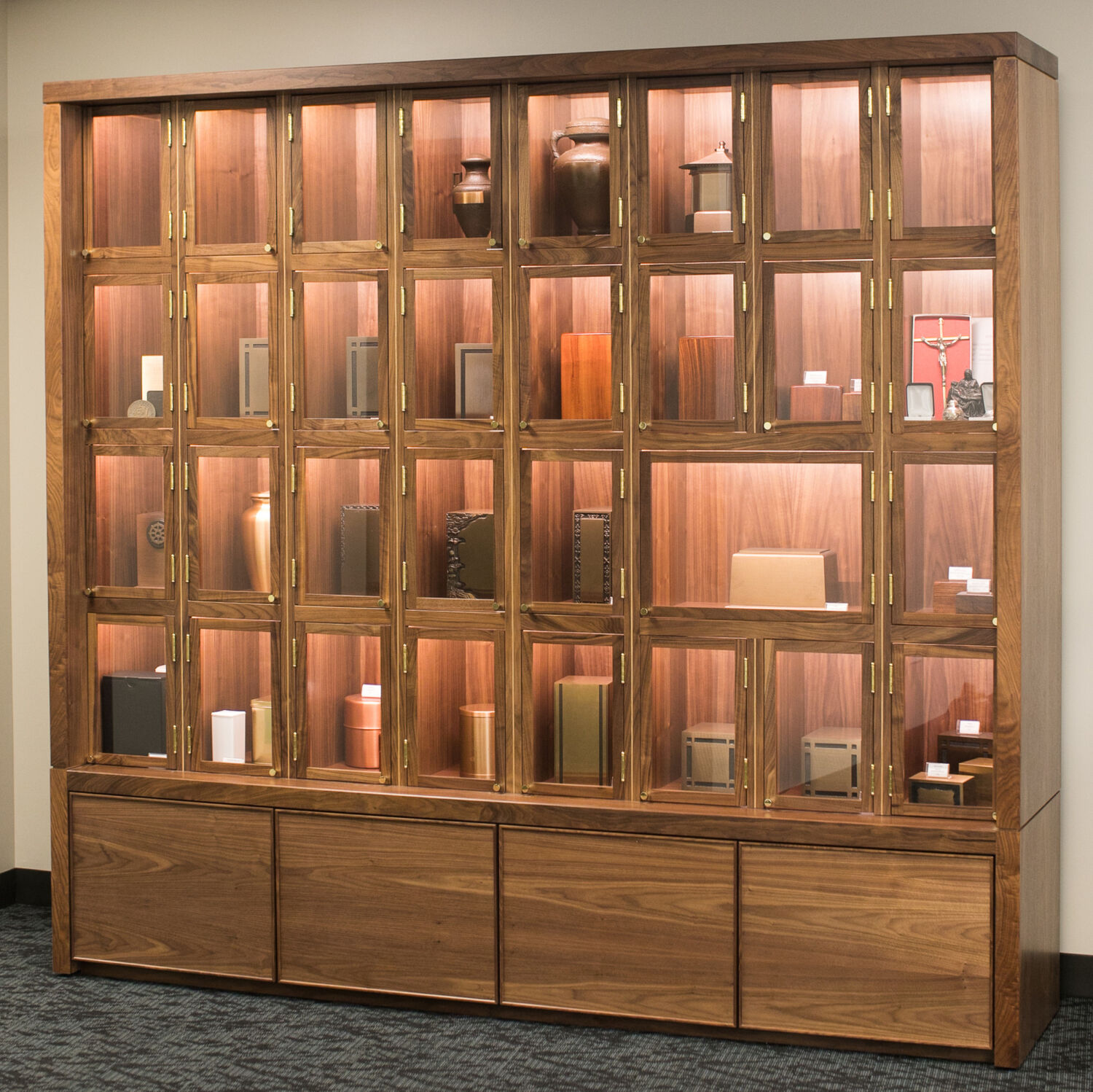 ALL PHOTOS
ARE YOU READY FOR US TO HELP YOUR BUSINESS SHINE?